Adam Schaechterle, Pepperdine Head Mens Tennis Coach
"Wanted to let you know that our players have been blown away by the gear. I was confident they were going to like the change...but, the response has been stronger than expected. We are thrilled. Thank you for all the hard work you put in to make this happen."
Alan Systek, Customer, California
"I wore the powder blue collared shirt to hit with Lucero on Thursday. When I took off my jacket he immediately complemented the shirt and the color. I wore the warmup jacket today to hit with a good friend. As soon as I got out of the car he told me that the jacket was really nice. I am not joking, when I wear Uomo I get compliments about 70% of the time. You really nailed the last two collections. Too bad Uomo isn't on Tennis Warehouse or Tennis Express. You have a great product and more people need to learn about it."
Benoit Arsenault, Customer, Florida 
"I love your quality and beauty of the products.
Tracy Hanlon, Client, US
"My 91 year old dad has the navy version of this track suit (Nero) and wears it every other day his life....he loves it so much."
Josh Finklestein, Client, US
"Best fit… Shorts are so comfortable, love how stretchy they are."
Steffen Zabel, Client, Germany
"Today the package has arrived. I really like the stuff. Big thanks to you, especially Troy, for the work. Stay healthy and have a good life. Thank you for everything. Greetings from Germany!"
Former American No. 1 Tennis Player, Billie Jean King
"Uomo akin to when tennis clothing was great for men!"
Armand Limnander, Executive Editor, W Magazine
"Ever since the days of Bjorn Borg, men's style has been severely lacking on the courts. But with its tailored, snazzy sensibility, and technologically-advanced fabrics, Uomo Sport is out to change the game. Ace!"
Ricardo Winter, Client, US
"Phenomenal fit, feel, and quality."
Artist, Freidrich Kunath
"Great Stuff. It reminds me of old-school Euro tennis apparel. It's all about the feel of the texture, for me. I hate thick cotton."
Patrick Mouratoglou, Coach – Serena Williams
"You have very classic and classy designs."
Pam Wexler, Palm Desert, CA, Client
"I recently spotted one of your henley shirts on someone and instantly went home to order several colors for my husband, as well as two of the shorts. The Uomo designs are so clean and modern and the fabrics are what one dreams of in athletic clothing: soft, breathable and wrinkle-free. I have not seen anything like your line in athletic/tennis clothing. I'm hoping women's apparel is to follow!
Justin Gimelstob – Retired American Tennis Player
"Beautiful clothes. So stylish. Old school"
Andrew Keller, Client, US
I've played my entire life, and I love that your company was founded out of a need for higher quality. You mission statement really resonates with me as someone who would always have clothes / shoes that were meant for a different purpose but used for tennis.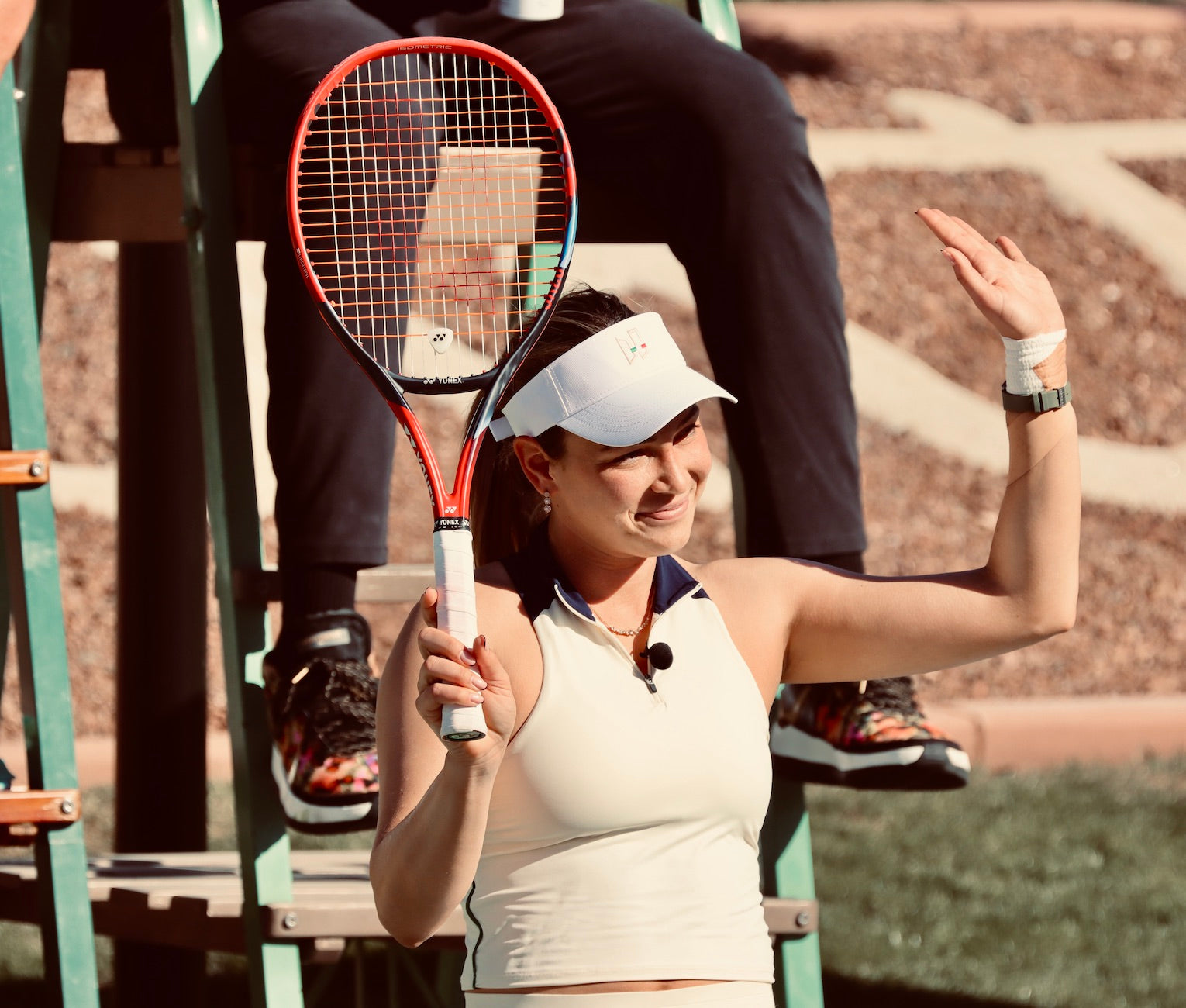 Always Match Ready
As spring arrives, embrace the change with new styles for tennis, training and lifestyle.
The Best Pair of Shorts You'll Ever Own
Made from a careful blend of materials that offer an excellent fit, futuristic flair and outstanding performance.